Film making is an art of giving a strong message through their story and awesome direction, there are hundreds of stories whether is real life or just basic scripted story movies does inspire a lot for audiences and filmmakers as well. Every year there are about hundreds of movies that get released with many unique stories, cast and crew. A very different kind of story line most of the film makers are choosing is Biopics, these are stories from a real life person who has done some great achievements and made their country of themselves proud. If you wish to see some good real-life story then in this article we have come up with the best biopic movies of Bollywood, check out the following list and reviews below:
One of the best biopics you can ever watch and find in this list, Bhaag Milkha Bhaag is a story of Milkha Singh who is an Indian Athlete and also known as the Flying Sikh of India. The story of this movie starts with an Indian kid who is struggling to save his life and watched his family gets killed during the India Pakistan partition. Later with a lot of struggle and hard work, he joined the army and then becomes a legendary athlete. Actor Farhan Akhtar nailed the role with his amazing acting and stunning appearance.
Starring Irfan Khan who is known as a legendary actor in both Bollywood and Hollywood, Paan Singh Tomar is also a story of an athlete who has won many medals for India and also a soldier. He has to give up the armed forces and went to become a dacoit because of a land dispute with some unwanted authorities. This movie successfully showcases the real-life reality of an Indian man who struggles to stay in his job and the ways to protect his property form all the odds.
Mangal Pandey: The Rising: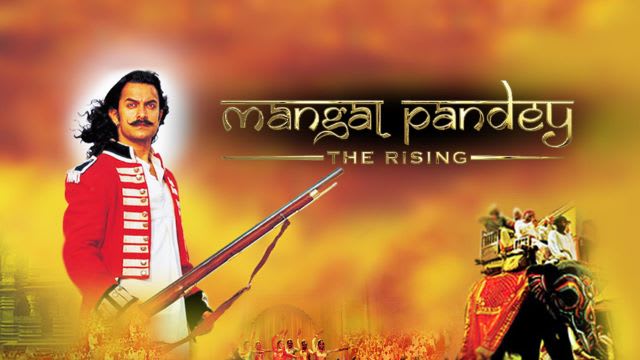 This Story is based on the time during British rule in India, Mangal Pandey was an Indian Soldier in the year 1857 Indian Mutiny, this movie highlighted the events that unfolded the fight for independence. Actor Aamir Khan delivered stunning performance in his role as Mangal Pandey. If you wish to see how our great Indian Heroes struggled for our Independence then you must watch Mangal Pandey: The Rising.
The Indian movie industry is a vast place where there are millions of movies you can watch with many categories if you wish to specify. If you wish to see some good quality content Biopic movies then check oi=ut the above-mentioned movies. Thank You for reading.